Demystifying Blockchain Should Transform Corp. Travel | Business Travel News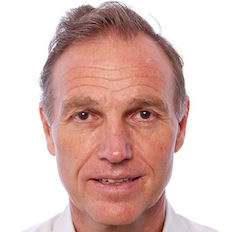 Don Birch is CEO of Simard, which is the professional services arm for the Winding Tree decentralized travel marketplace.
The corporate travel industry is always exposed to disruption: personal travel disruptions like canceled flights, strategic disruptions like mergers and acquisitions, and existential disruptions like, "Do I really need to take this trip when I could Zoom it instead?" 
At times it seems as if almost everything about our industry and the supporting ecosystem is in a state of flux, not the least due to the pandemic and war in Europe. 
At other times, we are transfixed by our own processes. Many parts of corporate travel appear to have an invisibility cloak shielding them from the winds of change, a license to continue with business as usual—or variations thereof—despite what is happening in the world. 
How business travel is bought and sold is one area where there are ongoing attempts to do things differently, to disrupt the established order. Direct connects, facilitated bookings, New Distribution Capability, management fees over commissions: the list of innovations and paradigm shifts is as long as it is misleading. Incentives and overrides framed by the legacy norms of commercial contracting still dominate a huge slice of the corporate travel industry. 
It doesn't have to be like this. There are new technologies out there that have the potential to make life better for buyers, suppliers, corporations and—lest we forget—travelers. And as with most new technologies, what the technology is shouldn't get in the way of talking about what it does. 
Remember the early days of NDC, the confusion that arose when the International Air Transport Association first mentioned this "new distribution capability." Airlines weren't sure what it could offer them or their passengers, while the tech providers weren't sure how it was to be built. Fast-forward almost 10 years and NDC has been adopted by many airlines as they attempt to improve how their inventory is sold through third parties and to retail and personalize their offers just like eBay and Amazon and Netflix. 
The fact that NDC is a data transmission standard, developed using an alphabet soup of tech words, is not part of the conversation. In-house tech teams can deal with this and there are tech providers out there to do the heavy lifting when it comes to integration. 
So why then is the industry still so nervous about blockchain, about decentralized travel marketplaces, about self-sovereign identification and about smart contracts? Admittedly, these are tech terms which are unfamiliar to many of us, but the point is technology is an enabler, and what these new technologies enable is familiar. 
Working backwards, wouldn't it be great if buyers and suppliers could deal directly with each other and find a way to work with each other's extended network, without the layers of intermediaries each taking their fee and controlling the data? This is what a decentralized travel marketplace enables. 
How responsive would corporate employees be if they could access corporate rates and lounge access for their family's leisure travel? Welcome to the possibilities of smart contracts working together with the airlines' NDC.
This use case, and more besides, are already alive and kicking in the real world. A world where transactions take place within a decentralized travel marketplace, where all participants have been verified in advance, where flexible contracts are built on the blockchain and are self-activating in real time once the specific requirements have been met, where the direct nature of the commercial relationships means there is no need for intermediaries. 
For some time now Winding Tree and Simard have been flying the flag for the benefits that a decentralized travel marketplaces can bring to the industry. Critical mass and mainstream adoption are starting to appear on the horizon as some of the biggest names in travel test the waters—among them American and United airlines and Nordic Choice Hotels. 
But you need to look carefully. We are as excited about the opportunities as we are honest about the challenges. Critical mass, or the network effect, comes into play only once scale has been achieved, and achieving scale without critical mass is hard. 
Change is never easy, and it takes time for new technologies to be accepted as enablers of the business needs currently met by established technologies. However, in today's omni-channel world, buyers, suppliers and corporations can enable existing relationships to coexist within the decentralized marketplace while still using the same business platforms. The journey to access direct content will be a migration and not a revolution. 
As someone once said, in a different context and in a different time, a journey of a thousand miles starts with the first step.